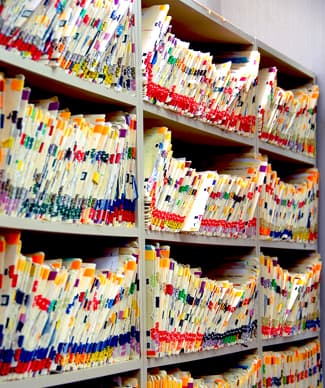 On June 1, Assembly Bill 2039 became law, ushering in bold patient protections and blockbuster realignment of claims-handling processes. Effective Aug. 30, extinction of "surprise" out-of-network claims is its goal. Patient protections now secured, the true "surprise" awaits providers and carriers scrambling to meet disclosure requirements and the uncertain fiscal impact upon plans who must comply.
A New Claims Order
Protection under the act hinges upon two classifications of medical charges. The first category addresses out-of-network services that are "knowingly, voluntarily and specifically" selected. In these circumstances, aside from brief disclosure obligations of the provider (discussed later), no further protections apply. The second category really shakes things up. Major patient protection provisions are created. Claims practices between providers and payers are significantly modified. Namely, if services are either out-of-network "inadvertently" or are "emergent," the provider is barred from billing the patient in excess of their deductible, copayment or coinsurance obligation. This is the hallmark achievement of the act, sparing patients from so called "surprise medical billing." This shifts the fiscal dispute. Now solely between payer and provider, the act requires plans to provide a "clear and understandable description" of their methodology to determine the allowed amount for out-of-network services. Payment is to follow. Assignment of payment to the provider is automatic under the act. If the provider disagrees with the payment, a novel and fast-tracked process awaits with arbitration at the end. Payment and appeal is abbreviated under the act. Within 20 days of receipt, the claim is to be paid or notice provided stating the charges are considered excessive. A 30-day settlement period follows. If agreement is not reached, the payor nevertheless is to pay their "final offer." If the provider remains unsatisfied and the difference between "final offers" is greater than $1000, the provider holds a 30-day option to initiate binding arbitration through NJDOBI. Arbitration is upon written submissions including each party's "final offer." Oddly, the act freezes the payer's position, with no ability to submit a modified "final offer." Decision is swift (within 30 days) and limited to the two amounts submitted. No discretion exists to fashion a different amount (having been deleted in the final version of the bill). Fees and costs are split, unless the arbitrator finds the payor failed to act in good faith. No mirror provision exists for providers failing to act in good faith. Payment (if any), is to be made within 20 days of decision. Interest rates apply thereafter. Arbitration is barred for those not following pre-authorization or medical necessity review requirements. Similarly, arbitration is unavailable for those who have knowingly and voluntarily selected out-of-network services.
"Inadvertent" ... or by Design?
Importance hinges upon whether services were "inadvertently" out of network, defined as "[when] for any reason in-network services are unavailable in that facility." The phrasing is significant. Common hospital practice outsources departments, frequently including emergency rooms, radiology, lab services and anesthesiology-such services seldom participating with any carrier. It is precisely this mismatch of participation status that leads to the so-called surprise bills. But rather than tackle root causes, the act goes in a different direction, calling it inadvertent when participating services are "unavailable" "for any reason" (arguably including having outsourced the services in the first place). The result deems all such services as "inadvertent," enjoying the protections of fast track payment and arbitration. The underlying practice is unaddressed and, by virtue of this act, is now protected.
All Is Not Roses for Facilities
It is not all upside. The act requires facilities to advise patients of their participating status, directing patients to also confirm the participation status of the provider arranging the service(s). Differences in disclosure depend upon the participation status of the facility. A significant twist lies in defining "facility" beyond the traditional concept of a hospital to include broader categories of satellite emergency departments, hospital-based off-site ambulatory care facilities, and free-standing ambulatory surgical centers. The act also requires facility website-based disclosure covering four topics: plans in which the facility participates; notice that physician services are not included in the facility charges; full contact information for all hospital-based groups contracted by the facility (to include anesthesiology, pathology and radiology); and finally, the full contact information of every physician employed at the facility and the plans in which they participate. Disclosure forms will be regulated by the Department of Health.
Tougher Disclosure for Providers
The burden of disclosure (and modified billing practices) falls even harder upon providers. Either via website or written notice, providers are to list the plans in which they participate. Where the provider does not participate in a plan, the provider is to inform the patient in terms "typically understood" of their non-participating status, and their charges must be available upon request. If requested, the provider is to provide the procedure codes anticipated for the service(s) and their charges. Further, notice is to be given that the patient may be responsible for amounts in excess of the person's deductible, coinsurance and copayment for any out-of-network services and to contact their carrier for further information. Referrals and coordinated treatment bring additional responsibilities. Regardless of setting, the originating provider is to disclose the full contact information of any provider scheduled to provide anesthesiology, laboratory, pathology, radiology or assistant surgery services, advising the patient to determine the plan participation status of referred providers. Disclosure expands when scheduled facility and non-facility services are involved to include the full contact information of any other physician whose services are scheduled at the time of pre-admission testing, registration or admission. Licensing boards are delegated oversight of disclosure forms and sufficiency. Boldly, the act modifies billing practices associated with the waiving of patient responsibilities. A hotly debated practice, the act now forbids providers from waiving any part of a deductible, copayment or coinsurance "as an inducement" to entice patients to utilize their out-of-network services. If a pattern of such waiver is established, the "inducement" is considered satisfied (and a violative practice).
Carrier Lift
The toughest responsibilities are placed upon carriers. Beyond listing providers who participate with the carrier, the methodology that determines the allowed amount for out-of-network services is to be disclosed. Moreover, carriers are to enable a website to not only calculate reimbursement rates for out-of-network services, but their difference from the usual and customary cost. Now obliged to staff customer service hotlines 16 hours per day, the carrier is responsible to state the allowed amount the plan will reimburse for a particular medical procedure (CPT code) and the portion of the allowed amount for which the patient will be responsible. Carriers are to alter their Explanation of Benefits to clearly state the protections against balance billing for inadvertent and emergent services. NJDOBI is directed to design new medical identification cards consistent with the protections under the act. Tabulations of realized savings under the act are to be filed annually with NJDOBI. Broad brushed, annual independent third-party audits of any "managed care plan" are mandated under the act. While the scope is unclear, apparently audits are to opine upon the adequacy of providers "in accordance with applicable federal or state law." Results will be posted on NJDOBI's website and deficiencies can trigger NJDOBI enforcement.
Self-Funded Plans and the Illusion of Opting In
Recognizing that not all plans are fully insured with a carrier, the act acknowledges that health benefits can be self-funded. Numerous references are made to self-funded plans' ability to opt in to the act's new world order of claims resolution. Whether plans do so is irrelevant, as the act permits providers to initiate arbitration upon all self-funded plans without qualification. The only difference for a non-opting-in self-funded plan is the decision maker's discretion to fashion an award (the concept of either/or and "final offers" does not apply). Whether arbitration is binding is unclear, the act conflictingly stating both. Further inartful phrasing limits self-funded plans to those regulated under ERISA. This leaves the status unclear for a substantial subset of plans neither fully insured nor self-insured under ERISA-e.g. MEWAs (multiple employer welfare arrangements), association plans and church plans-in addition to government entities permitted to self fund, which includes the NJ State Health Benefit Program, HIFs, counties, municipalities and agencies.
Only the Beginning?
Patient protection is always the goal. But it did not have to be this way. Or so complicated. Inclusion of the Medicare Allowable Charge upon all billing (a current federal proposal) would have benchmarked the relative value the act clumsily mishandles. The existing statute regarding excessive fees could have been modified to declare charges in excess of "x" times the Medicare Allowable Charge to be de facto excessive and barred. Alternatively, a requirement could have been made that all contracted services to hospitals and all employee physicians of a hospital mirror its participation status. Instead, the act is hastily written, contradicting itself at times, ignoring existing state and federal claims handling and appeal rights. Conflict of laws and federal pre-emption challenges will plague implementation. The data lift of carriers and providers is substantial. The authority in arbitration to exceed stated out-of-network plan limits is unknown, but doubtful. The significance of "plans" not being synonymous with "carriers" is completely missed. Whether estimation of costs will operate as a medical version of a mechanic's pre-estimate is unsettled. Claims negotiation services are constrained due to the new processing deadlines. Because such cost saving mechanisms are curtailed, self-funded plans may be disproportionately affected, particularly those sponsored by municipalities, counties and unions. It did not have to be this way. Or so complicated.